Reservations Required – Contact us!
Call or email now to reserve your seat (Seats are very limited and fill quickly) 954-888-8540 or [email protected]. The course is conducted by a Certified Firearms Instructor and held at Bass Pro Shops Outdoor World, located at I-95 and Griffin Rd.
The classroom and range are located inside the Bass Pro Shops store.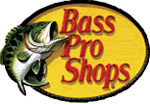 Bass Pro Shops Outdoor World
200 Gulf Stream Way
Dania Beach, FL 33004 ‎
Telephone: 954-888-8540
E-mail: ProtectionUSA@Protonmail.com
Facebook: