Reservations Required – Contact us!
Call or email now to reserve your seat (Seats are very limited and fill quickly) 954-888-8540 or FloridaProtection@gmail.com. The course is conducted by a Certified Firearms Instructor and held at Bass Pro Shops Outdoor World, located at I-95 and Griffin Rd.
The classroom is located inside the Bass Pro Shops store. Go to the Fishing Department and look for the restrooms located next to the White River Fly Shop. Open the door leading to the employee area. The classroom is at the very end of the hallway just past the employee break-room.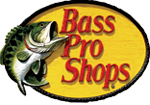 Bass Pro Shops Outdoor World
200 Gulf Stream Way
Dania Beach, FL 33004 ‎
Telephone: 954-888-8540
E-mail: FloridaProtection@gmail.com
Facebook: